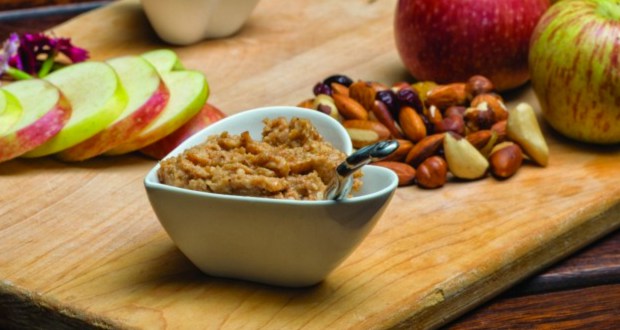 Whether you're a great cook or not, adding these gourmet raw recipes to your weekly meals will ensure some variety and a healthy dose of nutrient-dense calories that will benefit the entire family.
Recipes: by Carol Anthony
Rawslaw
A healthy alternative to the old favourite coleslaw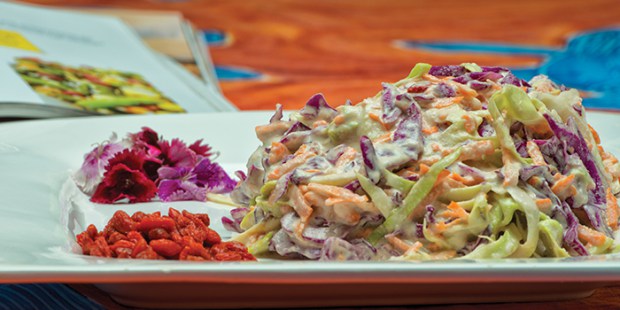 Ingredients:
1 cup white cabbage, shredded
1 cup red cabbage, shredded
2 cups carrots, grated
¼ cup goji berries, soaked
Optional:
¼ cup pumpkin seeds
¼ cup sunflower seeds
Dressing:
1 cup cashew nuts
½ cup water
1/3 cup olive oil
1/3 cup white balsamic vinegar
1/3 cup apple cider vinegar
1 tsp honey
Pinch of Himalayan rock salt
Directions:
Blend all dressing ingredients together until smooth. Mix the cabbage, carrots, goji berries and dressing together. Sprinkle seeds over the rawslaw just before serving (optional).
Chocolate Mousse Cake
This cake has no refined flour or sugar, only healthy ingredients. A delicious sweet treat.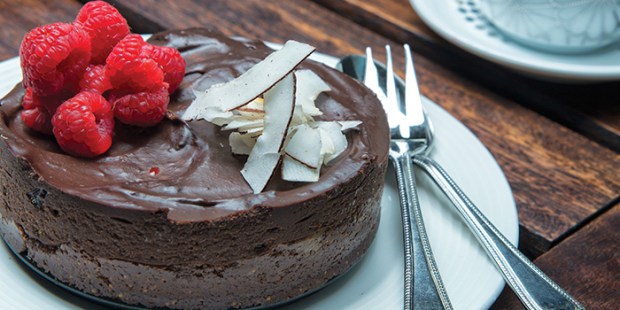 Base
Ingredients:
2 cups dried figs, soaked with stalks cut off
1 cup walnuts
1 cup cashew nuts
¼ cup raw cacao powder or organic cocoa powder.
Directions:
Pulse the figs in a food processor until minced.
Add nuts and mix to a paste.
Add cacao or cocoa and mix.
Press into a spring form pan.
Topping
Ingredients:
1 cup pitted dates, soaked
1 cup coconut oil
½ cup soaking water from dates
½ cup raw cacao powder or organic cocoa
Directions:
Soak the dates in warm water to soften. Place all the topping ingredients in a food processor and process until smooth and well mixed. This may take a few minutes. Spread on top of the base and leave in the fridge until set. This may take up to four hours.
Top with shaved coconut and fresh raspberries before serving.