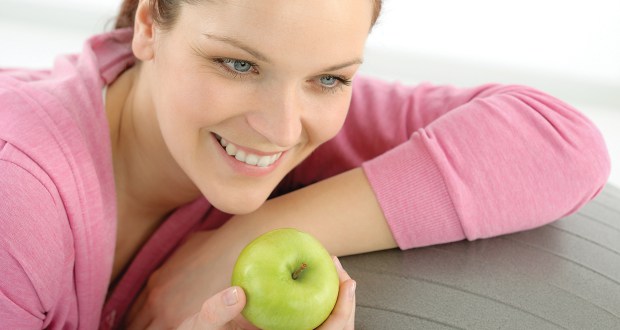 Tips to start reaping the rewards of a cleaner diet
Healthy living is not about depriving yourself of the foods you love or strictly limiting your food portions. Rather shift your focus to increasing your intake of nutritious and less processed foods. And, to ensure that you look and feel great, introduce some exercise into your daily regime too.
"You've heard the saying 'six packs are made in the kitchen,' while this is most certainly true, a healthy eating plan is the first step to getting the body that you want, you also need to ensure that this is balanced with enough exercise to truly get the results you are looking for," resident nutritionist at Adventure Boot Camp, Kim Hofmann says.
There's no one-size fits all approach.
A healthy eating plan does not follow a 'one-size-fits-all' approach."To be sustainable, your eating plan needs to incorporate a variety of foods, which will give you the nourishment and sustenance that you need to go about your day – ensuring that you don't feel deprived," says Kim.
Eating clean encourages you to choose the healthiest option in each food group and to eat foods in their purest form. By changing the way you look at food and by incorporating fresh, whole foods into your diet, you will soon reap the rewards.
No one is perfect
"Eating clean is not about perfection, be flexible and accept that it is not always possible to eat clean at every meal. Adventure Boot Camp's approach is about raising your awareness of the foods that you eat and trying to eliminate processed foods wherever possible. Be gentle with yourself; every day and every meal is a new opportunity for your health, it's all about finding the right balance," adds Kim.
Kim's tips to achieving balance and eating clean:
Ensure you eat foods in their purest form, unprocessed and unrefined – by buying recognisable ingredients and preparing food at home, you avoid the unhealthy additives that are often found in processed and packaged foods.
Eat lots of fresh fruit and vegetables – try to eat all the colours of the rainbow and incorporate leafy, green veggies into your meals.
Always read the food labels – less is definitely more, try to avoid things like sugar, sweeteners, preservatives and colourants.
Stock up on healthy fats like fatty fish (e.g. salmon, trout, pilchards, herring), nuts and avocados – but remember, all in moderation.
Drink lots of water or unsweetened herbal teas to flush out your system.
Ensure that you balance your caloric intake with exercise
About Adventure Boot Camp
Adventure Boot Camp classes are available across the country, with each camp being run over a four-week period. Choose a class to suit your schedule – early morning or in the evening – for four, 12 or 20 sessions per month (an average of one, three or five days a week). Visit www.AdventureBootCamp.co.za to sign up for a camp in your area.