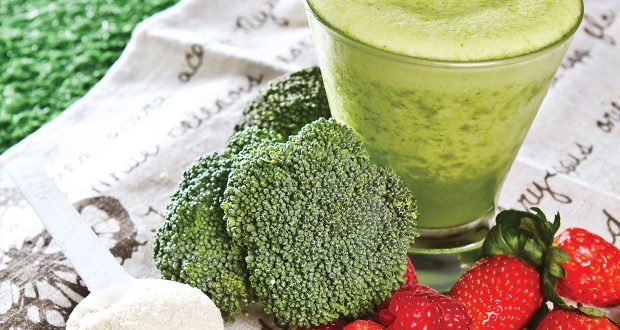 Broccoli contains just over 34 calories per 100g serving and is rich in dietary fibre, minerals, vitamins, and anti-oxidants that have proven to have many health benefits.
Did you know: Strawberries provide 170 milligrams of potassium per serving.
Add Rasberries: Raspberries are rich in the B-complex group of vitamins and vitamin K. They also contain very high amounts of vitamin B-6, niacin, riboflavin and folic acid.
Ingredients
How to make it
2 cups broccoli, chopped
2 cups orange juice
1 cup frozen strawberries
1 cup frozen raspberries
30ml plain yoghurt
Mix together the 2 cups of chopped broccoli and the 2 cups of orange juice in the blender.
Add the frozen strawberries and raspberries to blender and blitz until smooth.
Add the plain yoghurt and process it all together.
Serve immediately in tall glasses, or chill until ready to serve.